About Us - Tampa hard money lender
Deal directly with a Tampa Hard Money Lender - Direct without Brokers.
Our goal is to create long term relationships with our clients.  As a long standing hard money lender in Tampa, Florida, our track record speaks for itself: many satisfied and successful clients. We also provide free consulting services to our clients. When it comes to hard money lending in Tampa, Birchwood is the easiest and cheapest to work with.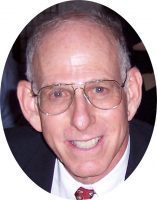 Robert J Goldstein
President
Robert has been living in Florida and managing the company's loans in the state of Florida since 1977. He has personally owned and managed residential and commercial property and is well known throughout the Tampa Bay Real Estate scene. His breadth of knowledge and experience are available to you "free of charge" at 813-699-9631. Robert's expertise in real estate and lending makes him an ideal person to turn to for your capital needs. Robert has been a direct hard money lender in Tampa for many years and is known thru out the real estate community. To read more about Robert and Birchwood – read here an article published about his creative financing activities and ways in which he approaches difficulties. 
Birch Hard Money: Tampa's Hard Money Lender
Birch Hard Money offers Hard money loans for Real Estate Investors in Tampa. We pride ourselves in being the preferred source of capital for Investors.
One of the common problems of Real Estate Investors in Tampa is that they often lack the capital to finance their deals. It is no secret that Tampa offers great bargains to real Investors, but those that use hard money are the most successful. Hard money, provides immediate access to the investment capital you need to take advantage of Tampa's real estate deals. Birchwood, as a tampa hard money lender offers great terms for investors.
With Birch Hard Money, you will find the fastest and easiest source of hard money funding for your real estate investments in Tampa, Florida. Our flexible loan terms are tailored for entrepreneurs investing in buy-fix-sell projects, investor refinance, buy and hold projects and rehab credit lines. We can finance up to 60% LTV for up to five years. See our loan programs for more details. In many cases, a bank will not finance a project in which Birchwood, due to its understanding of the Tampa real estate scene will finance you as a hard money lender.
One of the main benefits of our Tampa hard money lender loan program is that we can approve Investors quickly and easily. While banks and other conventional lenders repeatedly deny applicants for their credit score, because they are self-employed or for recent foreclosures or short sales, Birchwood Loans Hard money does not consider these factors when approving hard money loans. Instead, a significant down payment, solid income and your ability to succeed is all we are looking for.
That's right! We are looking for your success and we believe our hard money loans program can give you the leg-up you need to successfully enter Tampa's growing and competitive market. Start your relationship with Birchwood as your Tampa hard money lender so you do not miss that deal!
Tampa's Real Estate Market
Tampa is the second largest metropolitan area in the state and the largest port in the state of Florida. In recent years, Tampa has experienced an expanding market demand from consumers in all its core business activities, providing the perfect conditions for entrepreneurs to grow their business and build wealth.
One of Tampa's core business activities is real estate. In the past few years, Tampa has experienced an outstanding sustained recovery and redevelopment process, at a faster rate than the general national trend. The number of transactions and the home sales prices have been increasing consistently over the last few years. Now is a great time to invest in Tampa's Real Estate market. Investors that have been waiting for favorable market conditions are jumping in to take advantage of the wealth-building opportunities.
If you ask any real estate investor in Tampa what the market conditions are, they will tell you they are the best in many years. They would tell you how houses seem to be snatched away as soon as they hit the market, and brag about how the selling prices are steadily going up. There is no better time like today to start investing.
It is no secret Tampa's real estate market offers great investment opportunities. A recent article in the Tampa Tribune cites a report released by Florida Realtors® showing home sales increased 11.4% year-on-year for the month of May in the Tampa-St. Petersburg-Clearwater Metropolitan Statistical Area. Median home sale prices rose 12.5% during that time, while days on market dropped by 17.3%. Statistics for surrounding Hillsborough and Pinellas county mirror those in the Tampa-St. Pete.-Clearwater MSA.
Keeping up with the market and staying up-to-date on current trends can lead to, not only smarter investment decisions, but ultimately, a more successful portfolio of investment properties. At Birch Hard Money, we approve our hard money loans based on your ability to succeed, and the local market trends and indicators are some of the factors we encourage our borrowers to use to make smart investment decisions.
For example, buying a residential property where home sales are rising and days on market are decreasing, or where school ratings are high, and crime rates are low, should translate into an easier, more lucrative, real estate investment project. For current trends in Tampa's real estate investment market you can visit Zillow.com or Trulia.com.
Take the next step! Get Started Now!
Tampa's demographic trends promote a healthy environment for the real estate housing market. Analysts point several factors that contribute to Tampa's long-lasting market growth. In fact, the whole state of Florida has been ranked as one of the most populous states in the country and among the 10 fastest growing in the past few decades.
Perhaps the most important factor affecting Tampa's demographic growth is the growth in the senior population. Seniors will create new demands for affordable, accessible housing as they retire. Tampa, and other cities in Florida (Orlando, Jacksonville, Tallahassee and Sarasota), are expected to be the destination for these new retirees in the near future, which will positively impact the demand of the housing market. While there is still plenty of inventory, Investors must take advantage of the great opportunities Tampa will offer in the near future.
Real Estate Investor Associations in Tampa, FL (and surrounding areas)
We always encourage our borrowers to get involved in the real estate investment community. By no means will it affect your ability to secure hard money loans from Birchwood Hard Money, but there's probably no better place to network, learn, do business and collaborate with other real estate professionals than at Real Estate Investment Associations (REIAs). The REIAs serving the greater Tampa-St. Petersburg-Clearwater Metropolitan Statistical Area and surrounding areas are:
REIAs are a great place for real estate investors to grow their business and we highly encourage getting involved. Find the REIA that best fits your needs. A well built out knowledge base and support group can only help when it comes to making your next real estate investment project a success. Birchwood Hard Money  is Tampa's #1 hard money lender for real estate investment in Florida. Whether it's rehab loans or investment for rental properties, Birchwood Hard Money is the most trusted name in hard money lending. If you need help financing your next commercial or residential real estate project contact us today!